Using our smart IoT platform and sensor data, you can optimize kitchen operations, reduce food wastage costs, manage and monitor equipment and create a sustainable, safe, and energy-efficient kitchen
Smart IoT Platform for your Kitchen
Our IoT Platform enables commercial kitchen to digitally transform their operations by connecting their physical world with a digital one.
Transform your kitchen into healthier and intelligent smart kitchen by upgrading your equipment digitally. Remotely manage and fix kitchen equipment problems before they become critical and extend the lifetime of your assets. Monitor all your restaurant sensors, at any time, from anywhere.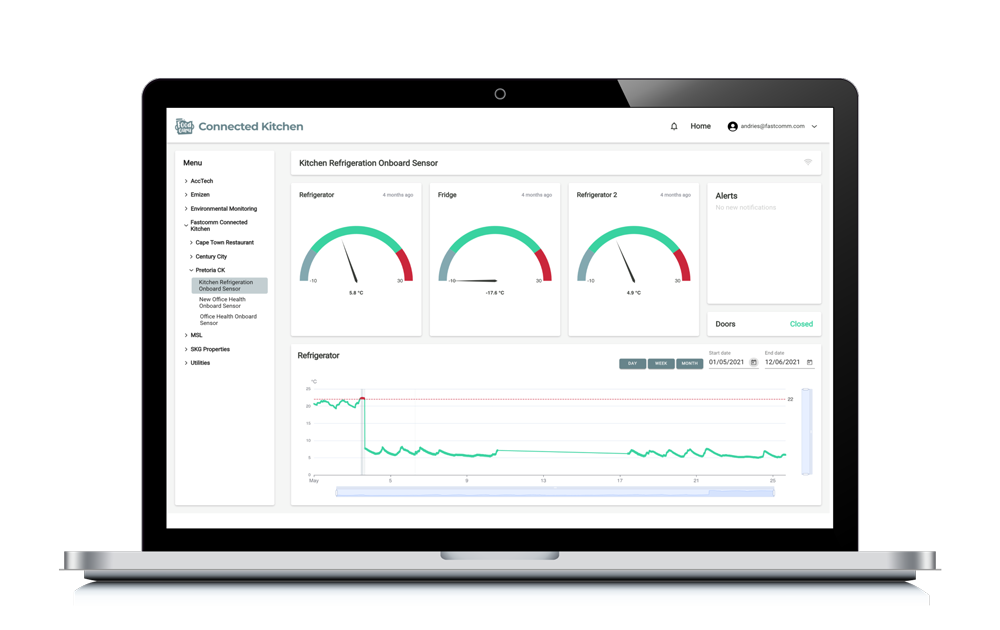 Fully customizable, scalable, smart, and secure sensors that collect data from anywhere and seamlessly integrate with your operations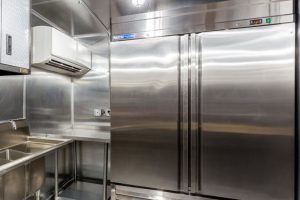 Cold storage sensor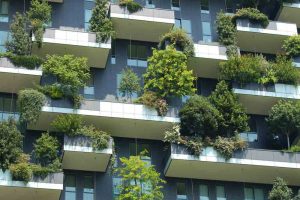 Air quality sensor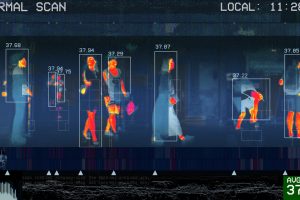 Temperature sensor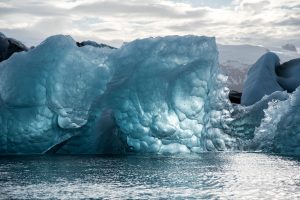 Water flow sensor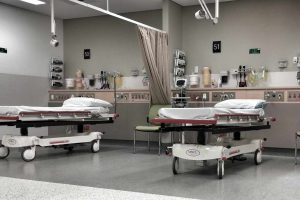 Health and wellbeing
Temperature screening sensor
At Fastcomm we recognise that not every business is the same and we offer various ways for successful applicants to partner with us. We believe in creating long-term partnerships that solve problems and change people's lives, through technology. Our highly trained engineers collaborate with our Global partners to build, integrate and support large-scale solutions.
Using these solutions, we aim to unlock a world of possibilities through digital transformation, by jointly creating a competitive advantage.
Speak to us today about how we can help you change your world.